There are a lot of different ways to hack someone's phone without touching it. A lot of people assume that hacking into someone's phone is a super complex spy mission.
However, spying on someone isn't what Hollywood makes it out to be. You don't have to be a James Bond and you don't have to go climbing up any towers to hack cell phones. All you need is the right cell phone hacking app.
There are a lot of different apps that let you hack someone's phone. However, most of those apps require you to physically access the target phone, jailbreak or root it, and then install a spy app into it.
Ideally speaking, you shouldn't jailbreak or root a phone because that leaves it vulnerable to malware.
In this article, we'll show you how to hack someone's phone without having it.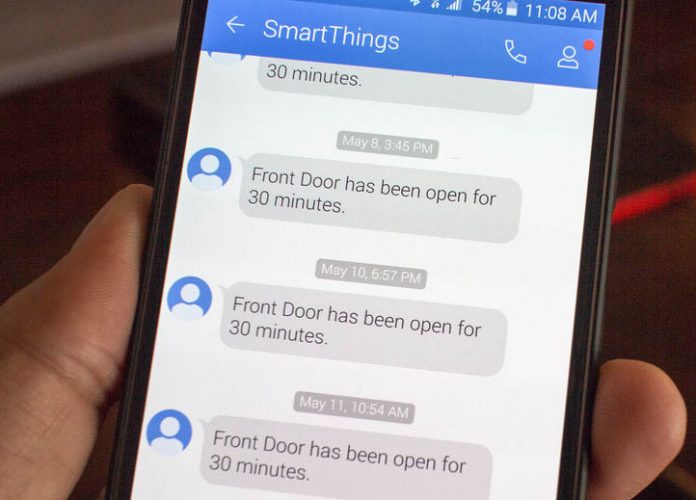 Also Read: Can a Phone Be Hacked with Just the Number? Here Is the Answer!
Part 1: How to hack someone's cell phone without installing software on the target phone
Cocospy is the best app with which to secretly hack someone's phone without touching it. You can hack both iPhone and Android phones without performing a jailbreak or rooting function.
However, there is a catch. You can only hack someone's iPhone remotely. You can access their iCloud information to gain access to their phone.
When it comes to Android phones, it's necessary for you to install the Cocospy app into the target phone physically. Currently, there is no method available by which you can hack Android phones remotely.
One of the best aspects of Cocospy is that it saves all of the target user's information in your dashboard. As such, you have access to all of their info, even if they delete it from their own phone.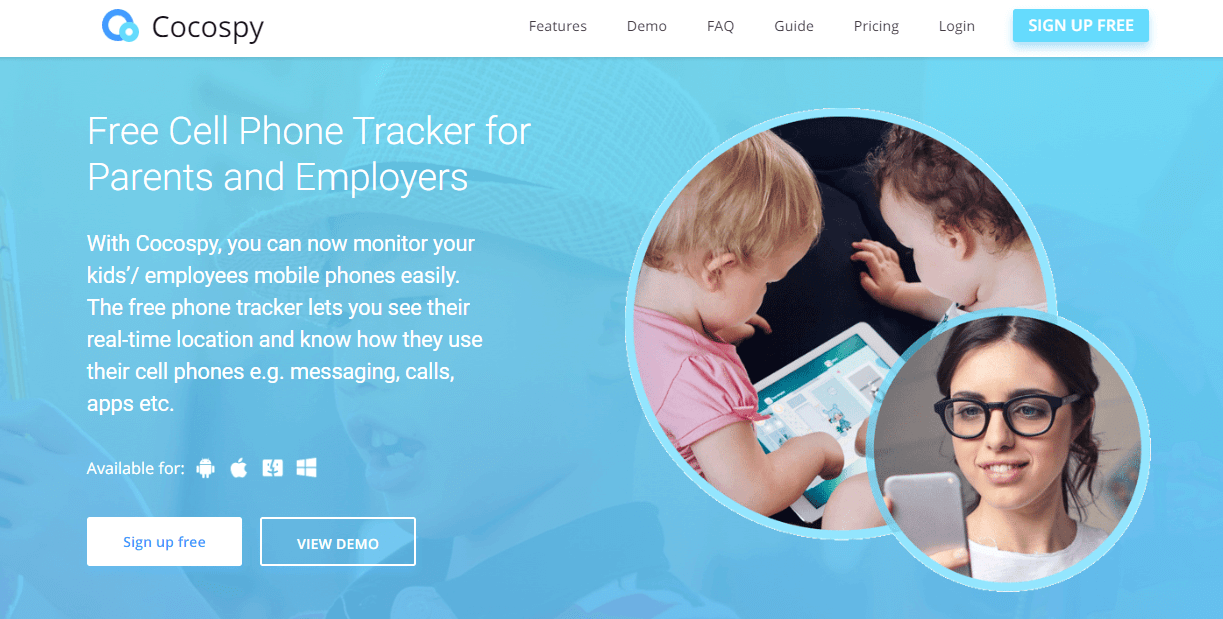 Also Read: Top 10 Best Hacking Apps for Android Free Download
Cocospy Features:
Hacking someone's phone using Cocospy gives you access to the following features:
Checking all phone contacts,
Accessing all call logs with date and time stamps,
Reading all text messages,
Browser History,
Checking Events, Notes, Calendars, etc,
Tracking the phone's GPS location, etc.
Check more Cocospy cool features here >>
These are all the features you can access if you hack someone's phone without having it. However, if you jailbreak or root the target phone, you also gain access to advanced features such as geofencing, keylogging, social media tracking, etc.
How to remotely hack someone's phone without them knowing
Sign Up for a Cocospy account. 
Enter the target iPhone's iCloud credentials. 
Enter your Cocospy control panel and hack the targeted phone based on the features mentioned above. 
Part 2: How to hack into someone's cell phone with mSpy
mSpy is also one the the best phone hacker apps in the market. If you want a mobile hacking software that can discreetly hack into a mobile phone without the other person knowing, you should consider this first.
Besides the fact that it's reasonable and has powerful features, one of the main reasons I'm recommending mSpy is because it has a no-jailbreak and no-rooting option.
Jailbreaking and Rooting are both options you generally have to resort to when installing a phone hacker app into a device. However, mSpy allows you to hack mobile phone without having to resort to this dangerous option.
Jailbreaking and Rooting do give you a higher number of features. However, if you want simple and basic features, you should choose the no-jailbreak/ rooting version.
What are the best mSpy features?
Call Loggging:
You can get a complete caller history of the target phone to find out who they have been talking to, when, and for how long.
SMS Logging

Social Media Tracking
mSpy gives you the ability to hack mobile phone and go through all of the individual's social media accounts such as Facebook, WhatsApp, Skype, etc.
GPS Tracking
You get access to an interactive map in which you can track someone's cell phone location in real time.
Geo-Fencing
With this feature, you can set up a parameter for the target phone. If the individual goes beyond that radius, you get a notification.
There's a lot more that mSpy can do that you can read about in this detailed mSpy Review or check their official website.
Hack Mobile Phone with mSpy
mSpy is quite easy to buy, install, and spy with.
However, before you get started, you'll have to make certain decisions. You'll have to go through the various package options available and decide which one you want based on your requirements. Additionally, you'll need to decide whether you want the no-jailbreak/rooting version or the jailbreak/rooting version.
No-Jailbreak/ Rooting Version: In this version, you'll need access to the target individual's iCloud credentials or Google login details. Furthermore, the features here will be limited. For example, you won't be able to do any GPS tracking or Social Media tracking.
Jailbreak/Rooting Version: In this version, you'll need to physically access the target phone, jailbreak/root it, and then install the mSpy app into it following the guidelines. This version will make all the features available to you.
How to Hack Someone's Phone without them Knowing:
First, you have to choose the package you want and make the payment.
Once you receive access to your control panel, you need to select whether you want the "no-jailbreak/rooting" version or the "jailbreak/rooting"
If you choose the No-Jailbreak/Rooting version, you need to enter the iCloud credentials and Google login details to access the target phone.
Otherwise, you have to perform the jailbreak/rooting to install the mSpy app.
After installing the app, be careful to hide the icon.
Now access your control panel and go on with your cell phone hacking!
Cost
mSpy offers three packages
Basic, Premium, Bundle Kit.
Basic Package only has limited features. The Premium Package has all the features. The Bundle Kit can hack up 3 devices simultaneously.
You need to decide which features are essential to you and choose the appropriate package.
Part 3: How to hack a phone with FlexiSPY
FlexiSPY is, without a doubt, the most powerful mobile hacker available in the market. In fact, it offers some features that seem to come straight out of a James Bond movie! Have you ever wondered what it's like to tap someone's phone and listen to their conversations without them knowing? Well, you can do that, and so much more, with FlexiSPY.
However, because it's such an exclusive and powerful app, FlexiSPY is also the most expensive app in the market. Furthermore, these advanced features are only available in the Extreme package, which is also "extremely" expensive.
Additionally, FlexiSPY can only hack someone's phone after jailbreaking or rooting it. As such, you'll also need physical access to the target individual's phone.
What are the best FlexiSPY features?
Call Interception
FlexiSPY gives you the ability to add yourself into your target individual's ongoing phone call. You can think of it as a conference call in which you're a silent listener. You'll be able to hear everything that they discuss without them knowing you're also on the line.
Call Recording
In addition to simply listening to the calls, you can also choose to record it. This comes in handy under two situations. If you don't have the time to listen to the calls, you can record it and listen to it later. Second, you can use it as evidence for various purposes. However, you should know that most states and country's consider phone tapping to be illegal so whatever you record may be inadmissible in any official setting.
Password Cracker
This is a separate complimentary app that you get with the Extreme Package of FlexiSPY. With this app you can automatically determine all of the target individual's passwords. The app generates this information automatically and it's not as tedious as the commonly used "keylogging"
Ambient Listening
Use the microphone as a hearing device to find out what's happening in the target individual's surrounding.
Hack Mobile Phone with FlexiSPY
Installing FlexiSPY is also about as simple as mSpy. However, the major difference is that if you're installing FlexiSPY into an iPhone it needs to be jailbroken. Rooting an Android phone isn't necessary as FlexiSPY has a non-rooting feature, however that only has limited features.
Furthermore, FlexiSPY is a pretty expensive app so the only reason to purchase it instead of mSpy is because of the additional features.
How to Hack Someone's Phone without touching it:
Choose either a Premium or an Extreme package based on your requirements for a certain license period. Make the payment online.
You'll be sent a link to your control panel. Access that and download the instructions on how to install the app into the target phone.
Jailbreak or Root the target phone and install FlexiSPY into it.
After installation, hide the Cydia and Superuser icons. These are icons that appear after you have either jailbroken an iPhone or rooted an Android phone. This will make sure that you can hack someone's phone without them knowing.
If the target phone has network connectivity, it will transfer information to your private control panel.
Finally, log into your control panel and access all the features available to you. You've successfully learnt how to hack a phone!
Cost
FlexiSPY is the most expensive mobile hacker in the market. It's available in two packages – Premium and Extreme.
The Premium version has all the features available in all the advanced packages of other phone hacker apps as well. However, it's still more expensive than them. The Extreme Package has all the special features listed above.
My recommendation is to get the Extreme package if you need those advanced features or get a cheaper app. You can check out the prices here >
Part 4: How to hack a phone with hoverwatch
hoverwatch is one of the more reasonable phone hacker apps that has only recently become a benchmark amongst mobile hackers. The best part of it is that it's quite reasonable yet it offers all the necessary spy features. However, it comes with one major downfall. It's only available for use in Android.
In addition to being reasonable and strong, hoverwatch is also a good mobile hacker app for people who haven't used it before. It comes with a 3 day trial people so you can test it before purchasing. You can also check out the demo to make sure you like the interface. Furthermore, if you still don't like the app after purchasing it, you have a 1 month money back guarantee!
Best hoverwatch Features
1.Track SMS
With hoverwatch you can gain a complete log of all SMS sent from or received in your wife's phone. In addition to all the present messages, you can also access all the deleted messages. This is likely where you'll find all the message she's trying to hide. You can also find the recipient contact's details so you can find out who she is cheating on you with.
2.Social Media Tracking
With hoverwatch you can also track several social media and instant messaging platforms such as Facebook, WhatsApp, Viber, Snapchat, and many others. These days most people use social media and instant messaging apps to exchange messages and pictures as it's all free. As such, tracking these accounts should get you all the information you need.
You get a free demoto use before installing the app.
After installation, you can access an Invisible Mode option so as to make sure that your wife doesn't find out that you're tracking her.
You don't need to root your wife's Android phone to track it.
How to Hack Mobile Phone without having it
As I've already mentioned before, hoverwatch can only be used to track Android phones. However, within that you don't need to perform any rooting at all, that's one the biggest advantages of hoverwatch. You can simply install the app directly to the target phone.
How to Hack Someone's Phone without them Knowing using hoverwatch:
1.First, you need to create a hoverwatch account using your email address.
2.Purchase the package and licensing period you want and make the payment.You'll be sent the app download file in your email address.
3.Install the app into your target individual's phone without them knowing.
4.You'll receive a message saying "activate an invisible mode on the device." This will help you make the app icon invisible and discreet. You'll also receive a PIN in your registered mobile number. When you want to later access the app in the phone again, you can simply enter that PIN to reveal it.
5.Access your online control panel through your hoverwatch account and hack mobile phone and all of its information without them knowing.
Cost
hoverwatch, according to me, has the best type of packages. It doesn't confuse you with a combination of features as all of the packages have all of the features.
So what's different about these packages?
They offer different number of licenses.
The Personal package can only track one phone.
The Family package can track as many as 5, and the Business package can track as many as 25!
You'll also have to choose the license periods. You can go through the breakdown and make a decision.
Also Read:
Conclusion
So now you know how to hack someone's phone without touching it. As mentioned already, it's only possible to hack iPhones without having physical access to them.
For Android phones, accessing the target phone is necessary. You might find apps that promise they can hack Android phones without accessing them, but they're probably fraudulent apps because this technology hasn't yet been invented.
Do comment down below and let us know about your experience using Cocospy.
References: