There are many reasons why you might want to hack text messages in a target phone. Conversations provide an indication of what a person is up to at any time. Whether you are hacking text messages on your spouse or employee's phone, a spyware comes in handy.
The Cocospy app offers a range of features that positions it as a spyware of choice. You might be unsure of what to do when you need to find out what that person in your life is up to. Since text messages are commonly used in today's world, hacking them might give you the needed answers.
You may like: Top 10 Best Hacking Apps for Android Free Download
Part 1: How to Hack Someone's Text Messages Without Having Their Phone (For iOS)
You can hack text messages on an iOS device even when you do not have access to it.  The Cocospy iOS solution provides you with the needed spyware for this purpose.
1.1 iOS non-Jailbreak Solution
In times past, to hack messages in an iOS device needed a jailbreak solution. In other words, without having access to a device, it was impossible to hack it. Now, with Cocospy app, you can hack text messages in an iPhone even if the target is overseas.
For an iPhone that has not undergone jailbreak, Cocospy will give you access to:
Text Messages
You will be able to access SMS/MMS on the target phone with Cocospy app. Other details like time of message, sender or recipient will be readily available as well.
WhatsApp
As a common messaging platform, most people can't resist the convenience. You will be able to view messages on your target phone with the Cocospy app.
Also Read: How to Hack WhatsApp Messages Without Access to Phone for Free
Apple iMessages
This exclusive messaging service connects iPhone users across the globe. Whatever is stored here as received or sent messages are accessible to you via the Cocospy app.
LINE Messages
LINE is popular for free voice calls and messages. Using Cocospy app, any message on this message service will be available for your viewing pleasure.
Call logs
Whosoever is on the target phone call logs will become visible to you. You can retrieve call duration, incoming and outgoing call details with your Cocospy app.
Browser history
The websites visited on the target phone will be revealed to you as you view the display unit of Cocospy app. You will be able what the phone user is up to online and the websites commonly visited.
Contacts
Contacts on any phone are very important as they give you an indication of who the phone user is communicating with. You will be able to see all call details on Cocospy app.
Read more: How to Hack Someone's Phone Without Having It
Wi-Fi Networks
You have the advantage of WIFI networks with Cocospy app. You will be able to log-in on any network detected.
Notes
A lot of people make notes on their phones. You will be able to read the notes on the target phone.
Location
Location tracking will be easy with your Cocospy app. You will access to where the user has visited, routes used and actual location on real-time basis.
Events
Events are commonly marked on phone calendars and user notifications. You will have access the notes made on the phone.
Other Installed apps
A list of the installed apps on the target phone can easily be viewed with the Cocospy app.
1.2. How to Hack Someone's Text Messages Without Having Their Phone
To be able to use Cocospy app, you need to have an account. It is simple and free to register your Cocospy account. Here are the 3 steps required for an iPhone tracking solution
Step 1: Register Your Free Account
To register, simply provide your email and password by using this sign up link.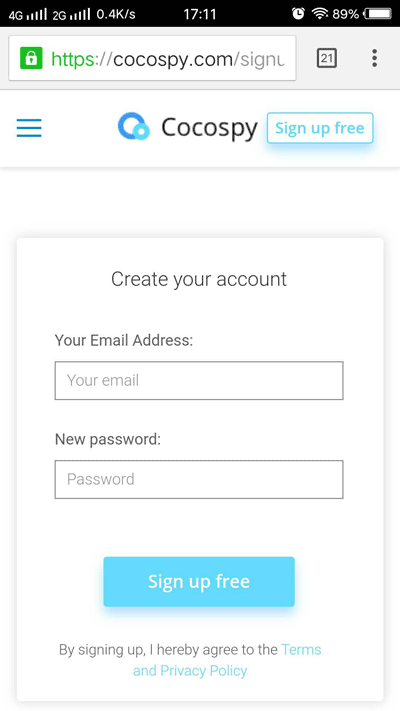 Step 2: Provide the Target iPhone Details
After you have registered your account, you need to log in to Cocospy app here.
Enter the username of the target iPhone on iCloud
Provide the matching password
Click Verify, and you are in.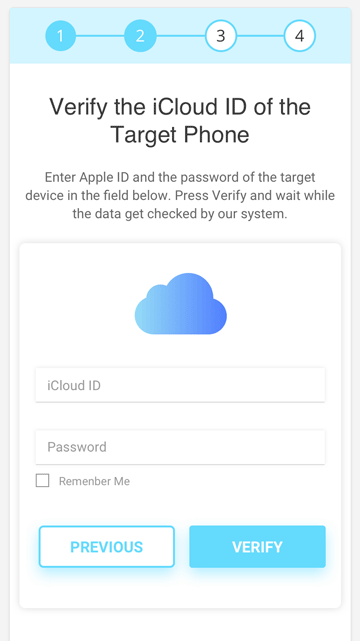 Step 3: Hack Someone's Text Messages Without Having Their Phone
After a successful login to the iCloud account, you are now able to access the details of the messages on the iPhone. Be patient for the Cocospy app to sync the details every 24 hours. After this syncing, all the details on the iPhone messages can now be reviewed by you.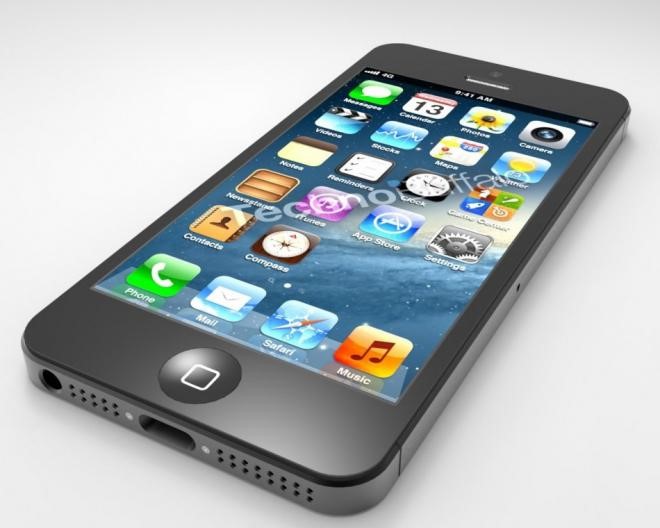 Also Read: How to Hack Someone's Cell Phone with Just Their Number
Part 2: How to Hack Cell Phone Text Messages Free Download (For Android)
On an Android device, it is possible to track text messages with the Cocospy app.  You will be able to have access to the messages on the device along with images and other details.
2.1: The Android Solution
You will be able to access the following on Android with Cocospy app:
Location tracker
Call Tracker
Geofence Alert
WhatsApp Spy
Viber Spy
Track Website History
SMS Tracker
Facebook Message Tracker
Snapchat Spy
Instagram Spy
Stealth Mode.
These are the steps you need to take to hack messages on an Android phone:
Step 1: Signup for Cocospy
On the Cocospy homepage, you need to signup
Provide a preferred email and password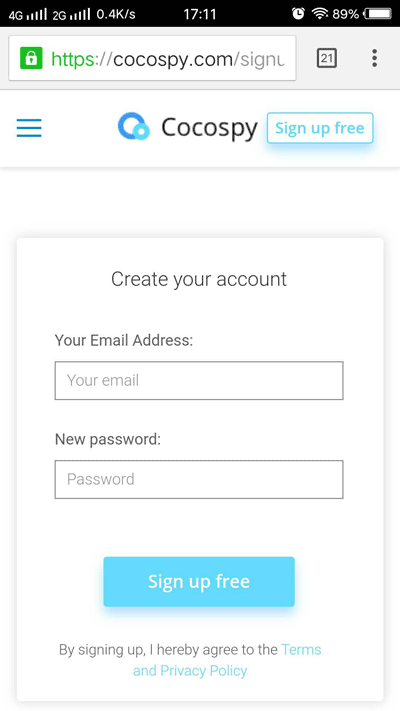 Step 2: Access the Android Phone
You need to physically access the Android device to install Cocospy app on it. To do this:
Open the phone browser
Check your email message on the Android device
Download the Cocospy app
If download is interrupted, go to phone settings
Access the security folder
Allow "download from unknown sources"
Go back to phone browser
Download the Cocospy app by clicking on the app link as shown below:

Here are more details on Cocospy solution for Android devices.
Step 3: Track Android Phone Details
After the completion of download, the Cocospy icon will not be seen on the phone. This makes the phone user unaware of the presence of the spyware.
On your preferred display unit, you can login to Cocospy app and see the details of messages on the target phone.
See how Cocospy app works here.
Conclusion
The Cocospy app makes it easy to hack text messages even when you do not have the phone in your possession. No matter where the target phone is at any time, you can continue to monitor the text messages at your convenience.
References: