Cocospy helps you watch over your kids and protect them from pornography, online predators, cyberbullying, and other threats. You will be able to monitor and store call logs, messages, social activities and more.
Part Two: How to Track Android Phones or Tablet?
Simply speaking there are only 3 steps to follow:
1. Cocospy installation preparation.
2. Download and install Cocospy on the target Android phone.
3. Log into control panel and view monitored data.
Now let's a look at instructions in detail:
Step 1. Cocospy installation preparation
Firstly, go to "Settings" > "Lock screen and security". Then enable "Unknown Sources" and tap on "OK".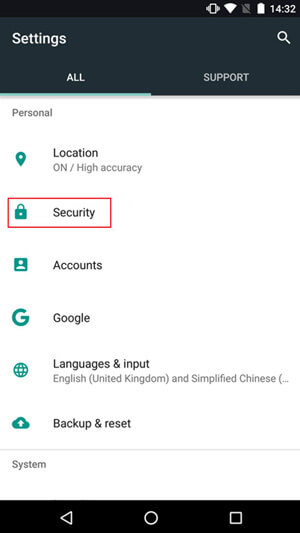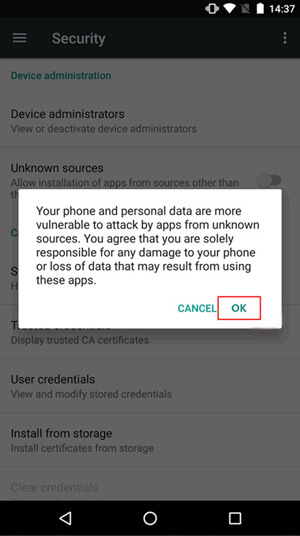 Secondly, go to "Settings" > "Google" > "Security" > "Google Play Protect". Disable "Improve harmful app detection" & "Scan device for security threats".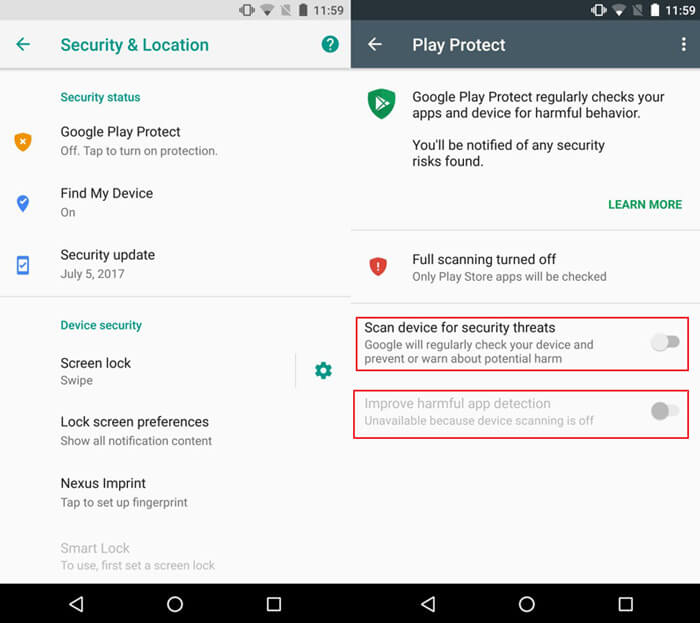 Step 2. Download and install Cocospy
1. Open your internet browser and type https://cocospy.com. Then enter your email and password to create a Cocospy account. You can also directly sign up below.
2. After registration, it will take you to the download page automatically. If the target phone is right at your hand, click the "Download" button. Or, you can write down or remember the below download short link and open it on the target device.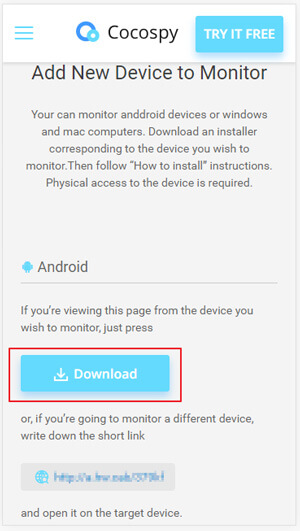 3. After downloading the Cocospy APK, there is a setup process to go through. Firstly, select installation option and tap "OK". Then, accept the legal terms.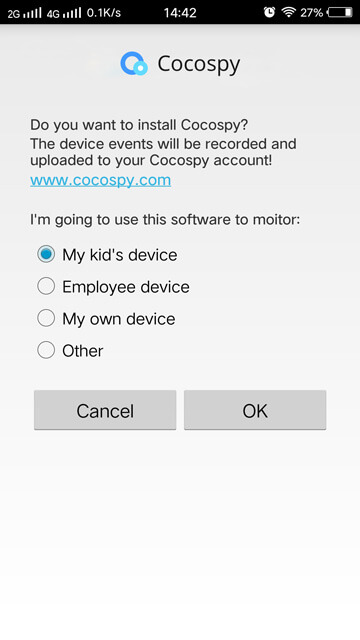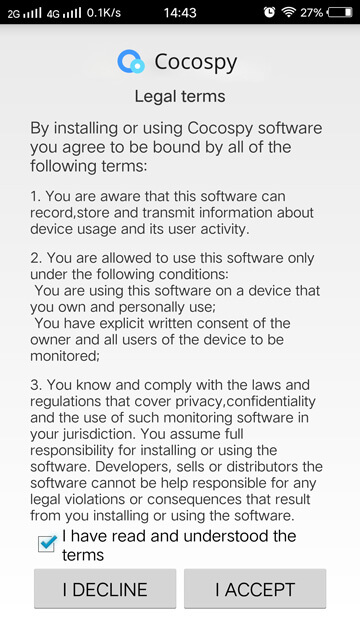 4. Login with your Cocospy account email and password.Then check each option to finish the settings. Don't worry, the app will intelligently take you to the right place to finish the following settings. You just need to tap it, scroll down, find "System Service" and turn it on.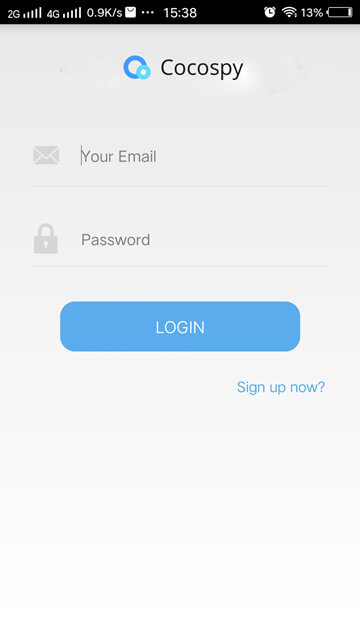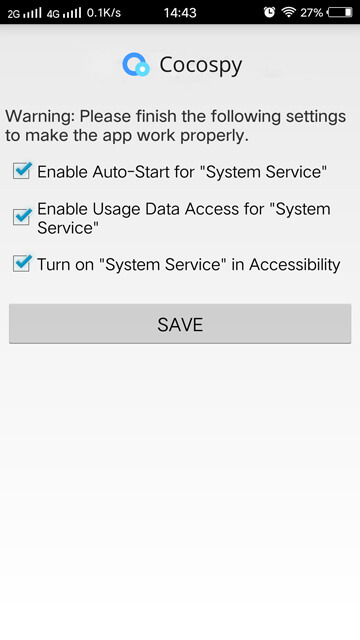 Step 3. Tracking data on control panel
When the installation on the target phone is completed, you may turn back to your own phone or computer and complete the setup process. The wizard page will be redirected to control panel dashboard. You can always access it online by visiting https://i.cocospy.com/demo/dashboard.html.
When you access the control panel for the first time, it usually takes several seconds or minutes to sync all data from the monitored device. There is a function menu on the top left listing all supported features. You may click the refresh icon on the dashboard to sync the latest data, but if the monitored android phone is powered off or not connected to the internet, the Cocospy server will not be able to push any new data to your Control Panel.