We've been getting a lot of questions from concerned individuals who want to find out how to track an iPhone by phone number. To address that concern, we've written this article.
You can track an iPhone location in two ways:
You can track an iPhone mobile number's location by installing an app into the target iPhone. This will give you a real time GPS location update of the phone wherever it goes.
You can enter the iPhone number into a mobile tracker website. This is a simple process that will give you the number's registered home address.
In this article, we'll show you how both of those methods work. So read on to find out how to track an iPhone by phone number.
Part 1: How to Track iPhone Location by Phone Number using Cocospy
Cocospy is the best iPhone location tracker app in the market. It can help you gain real-time location updates on the target iPhone wherever it is. It can't track via the phone number directly, however it CAN track the phone number's current GPS location.
You can do this in one of two different ways. You can physically access the target iPhone, jailbreak it, and then install Cocospy into it. Or you can enter the target iPhone's iCloud details into the setup process and track its location remotely.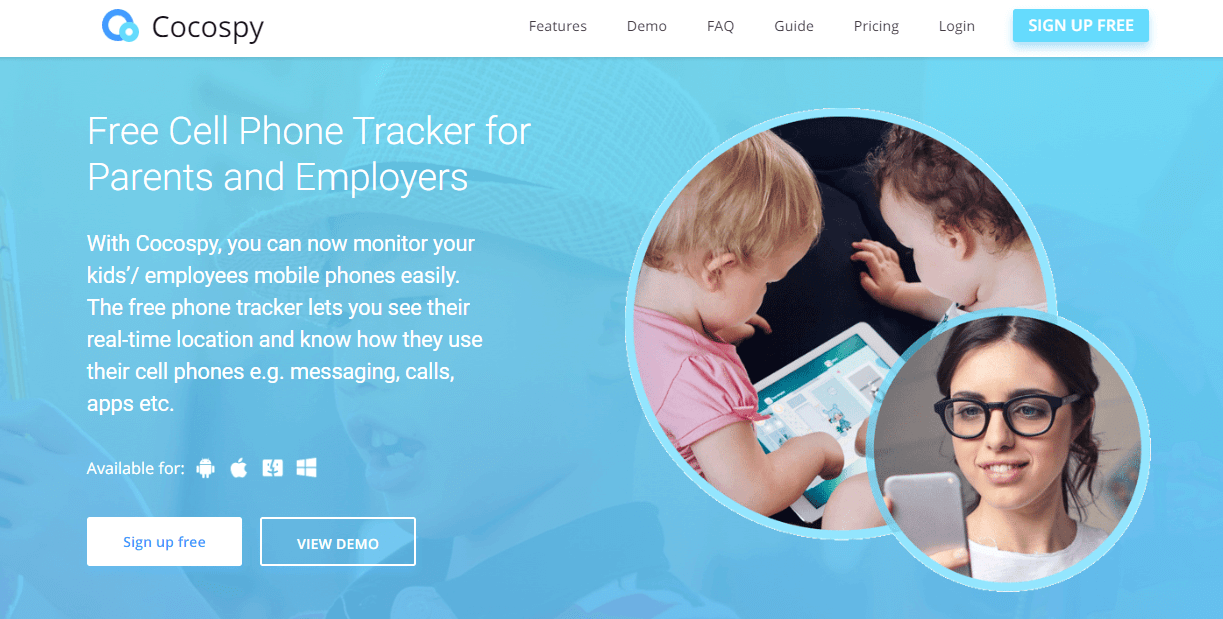 How to Track Someone's iPhone Location by Phone Number using Cocospy?
Create a Cocospy account. 
Jailbreak Version – Access the iPhone, jailbreak it, and install Cocospy into it. Hide the icon after you're done.
Non-Jailbreak Version – Enter the iCloud's credentials into the setup menu.
From you personal control panel, click on the 'Location' tab and monitor the iPhone number's current GPS location. 
Sign up for Cocospy for free or check the live demo here >>
Part 2: How to Track an iPhone by Phone Number using BeenVerified
BeenVerified is a powerful tracker website that can give you the iPhone user's personal details with just their phone number. You don't have to install any app into any phone. You just need to enter the phone number (with the extension number) into the search bar and click on 'Start Search'. You'll get all the necessary information within just a few seconds.
BeenVerified conducts a thorough background search that gives you the following information about the unknown iPhone caller:
First and Last Name.
Current Residential Address.
Past addresses.
Email addresses.
Other phone numbers they own.
Their social media handles.
Access to any photos available online.
BeenVerified is the ideal iPhone tracker by phone number. It can give you background info into an unknown caller so you can determine how to deal with them. However, it can't give you the current GPS location of the caller, only their registered address. If you want to find out the GPS location, you'll need to use a professional surveillance app like Cocospy.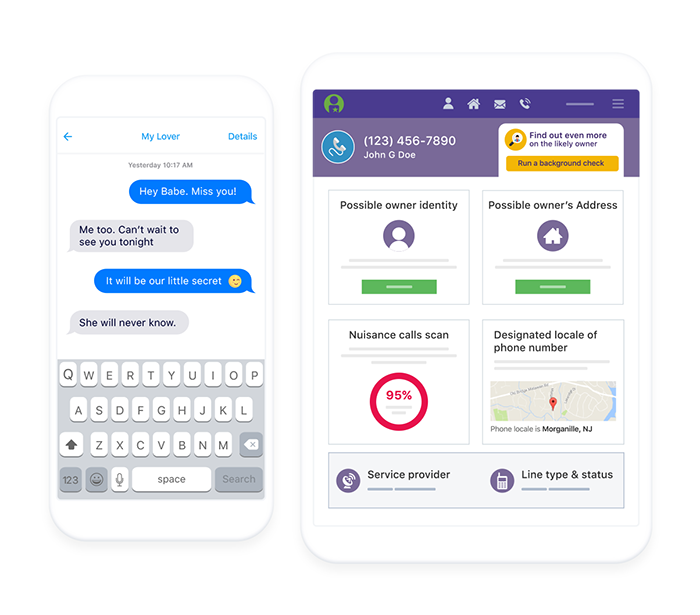 Conclusion
That's all folks! Hopefully this article has helped you figure out how to track an iPhone by phone number. If you're not set on looking ONLY for iPhone numbers, you can also read our more general article on the 5 Best Online Mobile Location Trackers.
If you have any other questions, feel free to mention them down in the comments section.